In the Feb/Mar 2019 issue of MaryJanesFarm, "Tiptoe Through the Flowers" (on newsstands Jan 1), I led you here to my daily journal for a chance to win a FREE copy of a new gem of an autobiography called A Honeybee Heart Has Five Openings: A Year of Keeping Bees by British author Helen Jukes (Scribner UK, July 2018). A Honeybee Heart is at once a fascinating exploration of the honeybee and the hive; the practices of honey-gathering and the history of our observation of bees; and a beautifully wrought meditation on responsibility and care, on vulnerability and trust, on forging bonds and breaking new ground.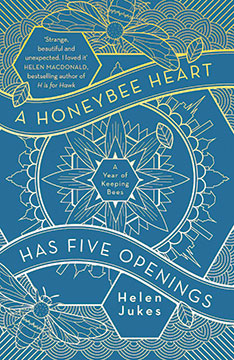 For a chance to win, tell me about one of your favorite new books in the comments below. I'll toss your name into a hat and draw a lucky winner sometime mid-March.
Stay tuned for more magazine-related giveaways. If you're not yet a subscriber to my magazine, MaryJanesFarm, subscribe here for $19.95/year.