This lantern without a globe would make a nice grow light.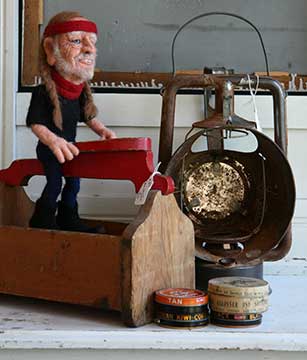 Voila! Good idea, Willie.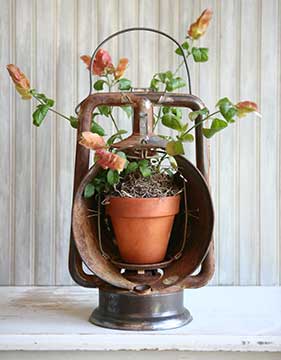 $46 w/o plant (but you get the idea).
All proceeds (minus shipping and packing) benefit www.firstbook.org, a non-profit that provides new books to children from low-income families throughout the U.S. and Canada.
On the road again apples.