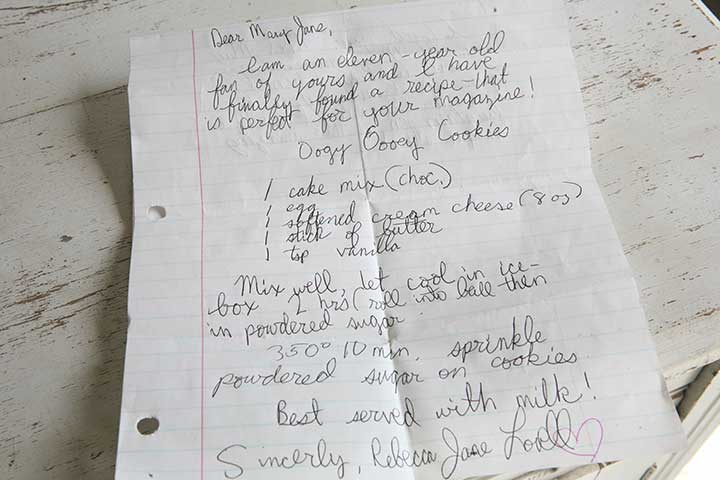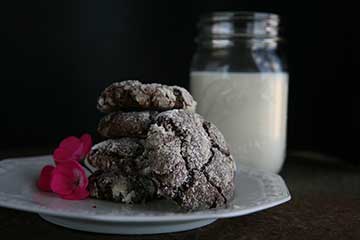 Ooey Gooey Cookies
PREP TIME: 15 minutes, plus 2 hours chilling
COOK TIME: 10 minutes
MAKES: 36 cookies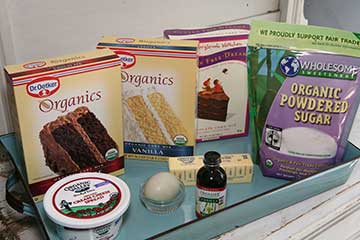 Ingredients:
1 box chocolate cake mix
1 egg
1 8 oz package cream cheese, softened
8 T butter, softened
1 t vanilla
¼ cup powdered sugar
Directions:
In a medium bowl, combine cake mix, egg, cream cheese, butter, and vanilla. Mix well. When dough forms into a ball, cover and refrigerate for 2 hours.
Preheat oven to 350°F. Remove dough from refrigerator, and one at a time, begin rolling dough into balls about 1″ in diameter, then roll in powdered sugar. Place on an ungreased cookie sheet and bake for 10 minutes.
Remove cookies from oven and transfer to a wire cooling rack. Using a sifter, sprinkle with powdered sugar.