The winner of my "Stained Class, Hanky Panky" tablecloth giveaway is: Renee Chastain, who said:
"My favorite vintage linens are beautiful tone-on-tone ones (i.e. ecru linen with ecru embroidery, white crochet on white cotton, etc.), especially if the patterns originated in the "Old Country." There is something so sentimental, historical, and meaningful, whether you know the person who made the piece or not. To me, vintage linens represent the interconnectedness between women and also generations."
And the original post for the GIVEAWAY was (thank you to the 53 women who told me about their favorite vintage linens!):
In the Oct/Nov issue of MaryJanesFarm, "Hanky Panky" (on newsstands Sept. 15), I led you here to my daily journal for a chance to win a beautiful, vintage, coffee-stained tablecloth, made with my coffee staining instructions on p. 74.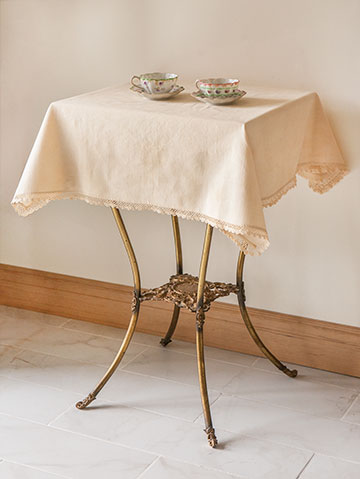 The tablecloth is vintage cotton, 36″ square, with a beautiful crocheted cotton lace border.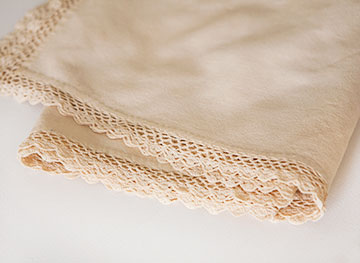 Enter to win this pretty tablecloth by telling me about your favorite vintage linens in the comments below. I'll toss your name into a hat and draw a lucky winner in mid-November, when the Oct/Nov issue expires on newsstands. Stay tuned for more magazine-related giveaways!
If you're not yet a subscriber to my magazine, MaryJanesFarm, subscribe here for $19.95/year.