Hi ya, MJ! Here's the art I got from the Art-o-mat I found because of your post.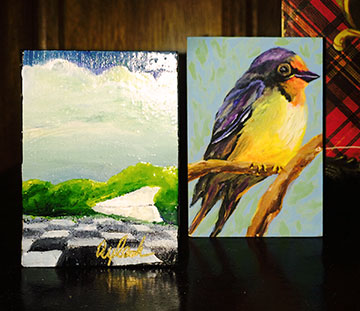 Here's my friend and me with the man who collects art-o-mats. He has two operational machines plus a mini one for his private collection of the little artworks along with bigger art (like the steer below).
It was so much fun! Who knew? Well, I guess, you! Thanks again for helping me cope with the stuff of life.
Love, Karen
{Karen's beloved husband is in treatment for cancer.}